Center for Defense Concepts and Technology
Policy Center
Stay Informed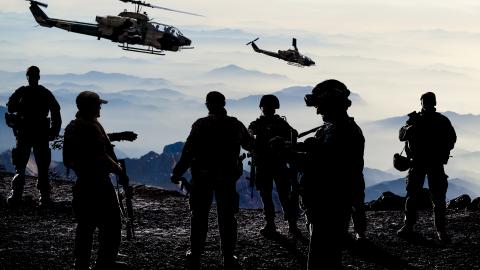 Christian Brose
Christian Brose is chief strategy officer of Anduril Industries, a venture-backed defense technology company. He was previously senior fellow at the Carnegie Endowment for International Peace. He is a member of the Aspen Strategy Group and the author of The Kill Chain: Defending America in the Future of High-Tech Warfare. 

William Conley
William Conley is chief technology officer for Mercury Systems and is responsible for the technical vision and implementation of Mercury's strategic objectives. He is responsible for aligning technology investments across the company to meet customer needs. Conley has substantial experience in research, development, weapon system acquisition, technology road mapping, strategy development & implementation, and government.

Jaymie A. Durnan
Jaymie A. Durnan is deputy assistant to the director for strategic initiatives at the Massachusetts Institute of Technology Lincoln Laboratory, the nation's premiere federally funded Department of Defense research, development and prototyping center. 

John D. Evans
John Evans is chief executive officer of Carillon Technologies, a company pioneering new ways to align incentives between the Department of Defense and commercial investors, allowing DoD to unlock the potential of over $2 trillion annually in non-government R&D spending. Prior to Carillon he served as corporate vice president, technology; corporate vice president, business innovation; and vice president, international engineering and technology for Lockheed Martin Corporation. Prior to joining Lockheed Martin he served as program manager for the Defense Advanced Research Projects Agency (DARPA); worked as chief technical officer for the West Coast venture-funded start-up Microfabrica; served as lead MEMS scientist for Becton Dickinson; and served as an energy policy researcher for the United States Congress Office of Technology Assessment (OTA).