Vice President, Public Affairs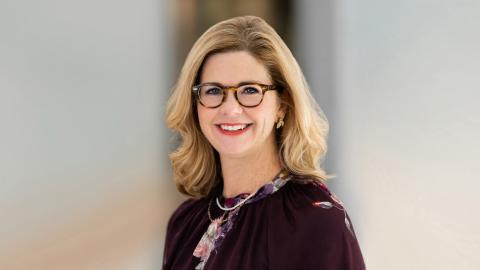 At A Glance:
Ann Marie Hauser is vice president of public affairs at Hudson Institute. 
Contact:
Biography
Ann Marie Hauser is vice president of public affairs at Hudson Institute. She directs communications strategy, public programming, and engagement with Hudson's key audiences.
Ms. Hauser previously served as the deputy staff director of the Senate Republican Conference chaired by Sen. John Thune (R-SD). In this role, she oversaw the national communications strategy for Senate Republicans and provided daily messaging guidance for Senator Thune. She also managed the day-to-day operations of a 15-person leadership office staff responsible for developing messaging and helping Republican senators communicate their priorities directly to the American people via multiple platforms: television, radio, digital media, video production, and graphic design. After gaining the majority in 2014, she led the effort in the new congress to update the Senate Republican brand to reach audiences with innovative videos and modernized graphic design, employing multiple popular social media tools.
Before returning to the Senate, she briefly handled public affairs strategy for the financial regulatory consulting firm Patomak Global Partners. Prior to that, she served as managing vice president at JDA Frontline, where she was frequently asked to present on panels related to the growing role of women in politics and how to reach women voters, including: American-Israel Public Affairs Committee Policy Conference; Republican State Leadership Committee's Right Women Right Now; Republican Lieutenant Governor's Association. 
In 2011, she served as communications director for Gov. Tim Pawlenty's presidential bid. Prior to that she was in New York City as a vice president of corporate communications at JPMorgan Chase. Her previous government service includes: communications director for Senator Mike Johanns (R-NE); director of public affairs at the U.S. Department of Commerce for Sec. Gutierrez; and spokesperson for international affairs at the U.S. Department of Treasury in the George W. Bush administration. She has been a member of the American Council on Germany since 2007 and has participated in study tours with the Friedrich Naumann Stiftung and the Konrad Adenauer Stiftung.
Ms. Hauser holds a BA from Texas A&M University in speech communications and journalism. She began her career as a copy editor in Mexico City, Mexico on an English-language daily newspaper, The News.