In the Hallways of Hudson
For over 60 years, Hudson Institute has been a trusted resource for decision makers and opinion leaders on both domestic and international issues. We carry on that tradition today with a focus on the key strategic issues impacting the future of American national security, defense, innovation, economic prosperity, and global order. 
Title
Hudson Honors Sen. Tom Cotton at Herman Kahn Award Gala
Description
Senator Tom Cotton and Hudson Distinguished Fellow Walter Russell Mead.
Image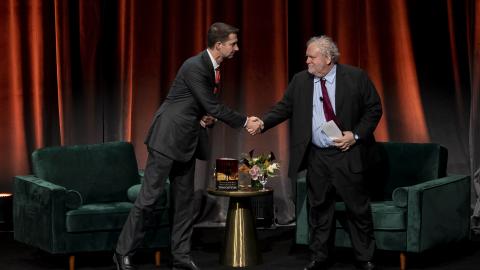 Title
Chairman of the Board Sarah May Stern presents Sen. Cotton with the Herman Kahn Award
Description
The Herman Kahn Award is presented annually to individuals who have demonstrated extraordinary leadership in service of the principles at the core of Hudson's mission.
Image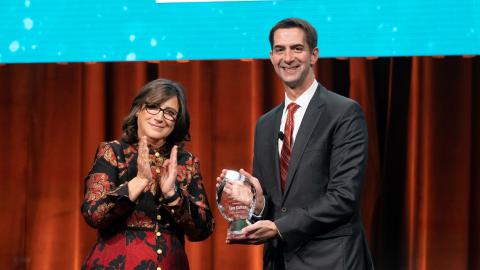 Title
Herman Kahn Award Gala
Description
Hudson Institute's 2022 Herman Kahn Award Gala in New York City.
Image