Hamilton Commission on Securing America's National Security Innovation Base
Policy Center
Stay Informed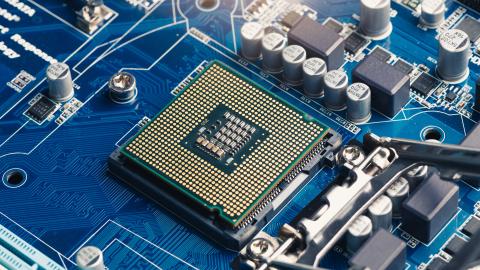 In 1791, Alexander Hamilton, America's first secretary of the Treasury, set out to make the United States "independent of foreign nations for military and other essential supplies." He also foresaw a critical role for government in encouraging "new inventions" in manufacturing through patent and trade policy, as well as through government support and protection, since these innovations would be crucial to the new nation's economic and national security.
Today Americans are beginning to recapture the wisdom of Hamilton's insights. Policymakers and the public are once again considering how to reduce American vulnerabilities in strategic industries.
Over the past two decades, as supply chains in critical sectors—including semiconductors, advanced batteries, and pharmaceuticals—became more dispersed, the United States grew dangerously dependent upon other countries for the supplies of key components. These vulnerabilities became even more apparent during the COVID-19 pandemic, which laid bare U.S. dependence on global supply chains for critical components in a range of strategic industries.
America's competitors view this dependence as a powerful source of geopolitical leverage. China in particular has weaponized economic dependence in its drive for global preeminence. To reduce American vulnerabilities and promote innovation, the United States must boost manufacturing capability and re-shore supply chains in strategic industries.
Hudson Institute's Hamilton Commission on Securing America's National Security Innovation Base will examine economic sectors critical to American national security and defense innovation and propose policy recommendations to reduce dependence and advance U.S. leadership in these industries. The Commission's three initial areas of study are: lithium-ion batteries, semiconductors, and advanced composite materials.
Members of the Commission include elected officials of both parties, national security experts, former government and military officials, scientists, engineers, and industry leaders. Supported by the latest Hudson Institute research, the Commission will identify the policy tools needed to reduce U.S. vulnerabilities by building secure and resilient supply chains in strategic sectors.